Tips for Winter Declutter and Storage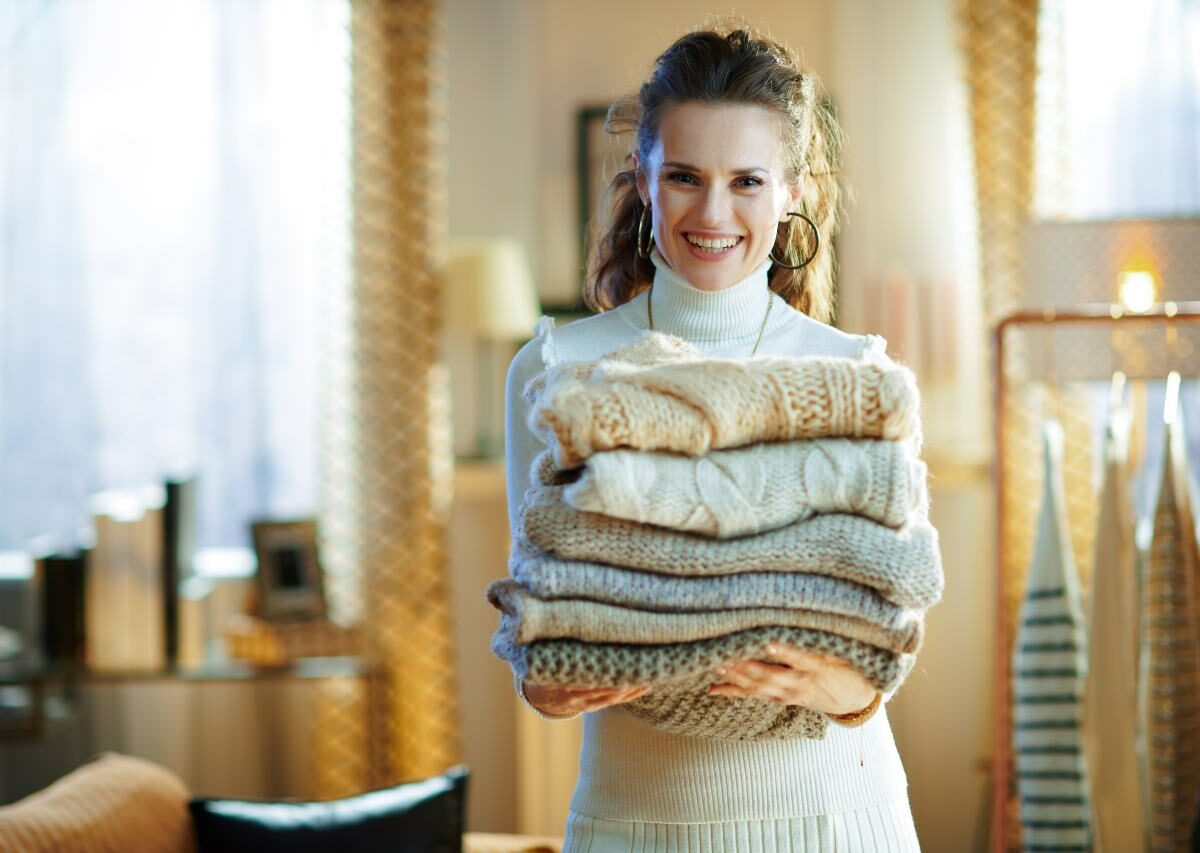 Winter weather means people across the country spend more time inside their homes. When you spend more time at home, it feels good to live somewhere that is clean, organized, and decluttered. This blog has provided tips on how to use this time at home to get your house in order.
Best Ways To Organize Winter Gear
Winter gear often consists of big, bulky items that can help you stay warm while outside. Because of this, they can take up a lot of space in the home. During the warmer months, self-storage is a great place to put those big and bulky items for safekeeping.
During the winter months, it's helpful to organize winter accessories and clothes, so they take up as little space as possible. Tips on winter clothing and accessories organization include:
Organize winter clothes in a closet. Place each type of item together. For example, place long-sleeved sweaters together in the closet and jackets and coats together. This way, you can easily find what you're looking for because it's organized by the type of clothing.
Find creative ways to organize winter hats and gloves. One creative idea is to get an over-the-door shoe rack with pockets and place winter hats, gloves, and other accessories inside.
If you declutter clothes in your closet often, you will have room for the bulky winter weather gear when it's time. If not, utilize a self storage unit to store the out-of-season clothing while you're not using it.
Tips To Organize and Declutter Your Home in the Winter
Winter is a great time to organize because it's easier to stay at home due to the cold temperatures. So this winter, take advantage of this time and arrange your home exactly as you've always dreamed.
Organizing and decluttering your home often feels like a large task. While it could take some time depending on the size of your home, some tips can make it easier. We have provided a decluttering checklist to help ease the process of decluttering your life. They include donating or selling items you no longer use, labeling storage bins, organizing one room at a time, and getting a self-storage unit.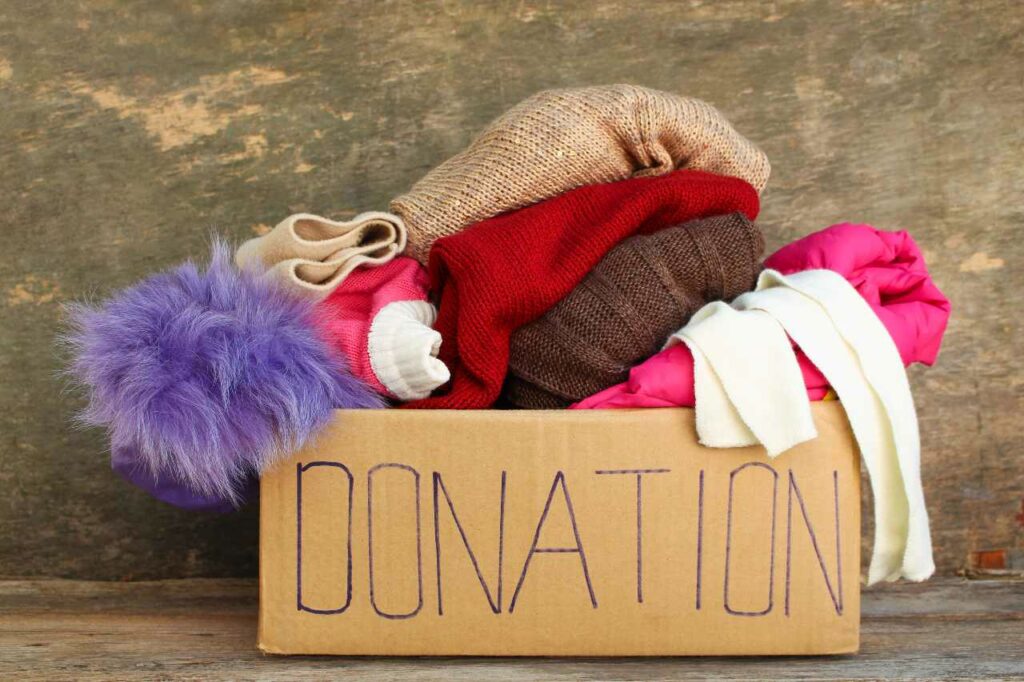 Donate or Sell Items
When you want to declutter clothes, the best way is to go through each item and determine if you want to keep, donate, or sell items. Donating and selling clothing and shoes you no longer want or need is an environmentally friendly way of clearing out more space in your closet.
Label Storage Bins
Packing and boxes piling up can sometimes get overwhelming. Also, boxes can sometimes break, and if you plan to store your items for a long time, you will want to use something more durable. You can use storage bins year after year to store your winter items once you're done with them. They can also hold up well if you transfer them back and forth from a storage unit.
Labeling the storage bins can make the packing and unpacking process faster. If you're looking for a specific item, you can find it fast by looking at the labels.
Organize One Room at a Time
It feels like a huge project when you think about organizing your whole house. But if you do one room at a time, you can take as much time as you need. Make a goal to finish one or two rooms per day. That way, you can get much more organized and have time for activities you enjoy.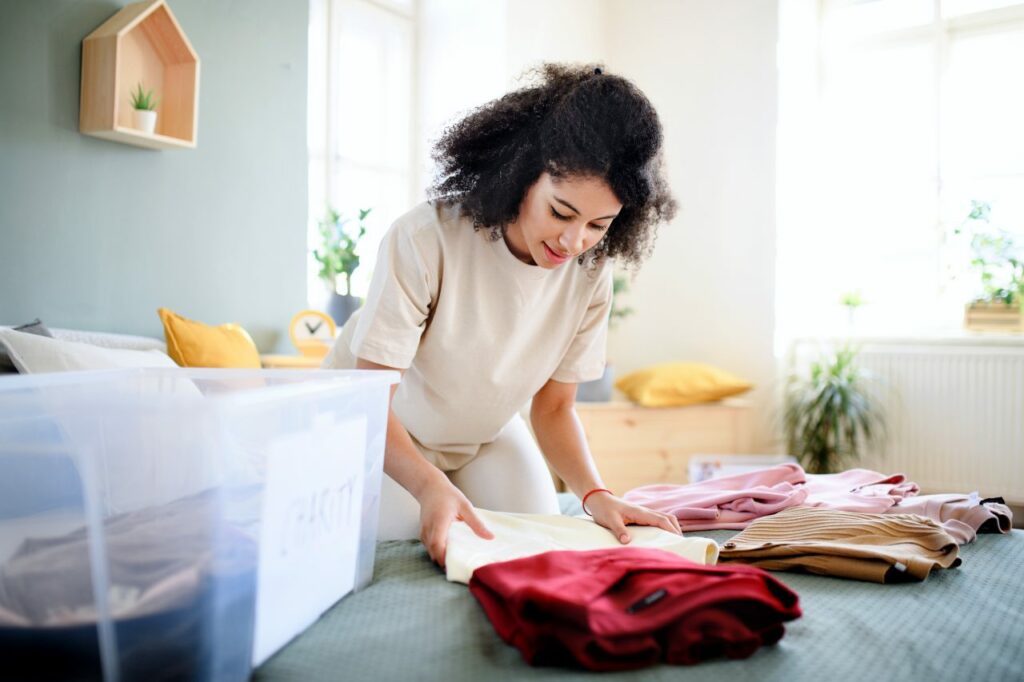 Get a Self-Storage Unit
A self storage unit can help tremendously if you're struggling to find space to store your winter weather gear during the months you aren't using them. Every time the seasons change, you can swap out the clothing you aren't using during the current season with the clothing you need in the storage unit.
Storage units can make a home feel larger and less cluttered because there isn't unnecessary stuff around. We even have boxes and packing materials for sale at our locations to make storing that much easier.
Benefits of Self-Storage When Decluttering Your Home
Utilizing a self-storage unit comes with many benefits when decluttering your home. For a low cost, they provide space for you to put things that don't fit comfortably in your home. Three benefits of self-storage when decluttering your home include:
They are convenient and easy to use. At ClearHome Self Storage, you can reserve your storage unit online. With our long business hours, you can access your self-storage unit when it's convenient for you.
Storage units are cost-effective. Regardless of your budget, storage units can provide a safe place to affordably place your items when you're not using them.
Your belongings are secure. At our locations, we have security cameras to monitor your storage unit. We also offer climate-controlled units so your belongings won't get exposed to the harsh winter elements.
With the many benefits and its low cost, there is no better way to declutter your home than using a self-storage unit.
Contact ClearHome Self Storage Today
Whether you want to reserve a storage unit today or you want to learn more about our self-storage options, contact us or come by to check out our facilities and all the packing supplies you'll need. At ClearHome Self Storage, we focus on providing safe, convenient, and affordable storage solutions.
Get started on winter decluttering and storage with ClearHome Self Storage.
More From ClearHome Self Storage, LLC