How To Find the Perfect Home in Uptown Charlotte, NC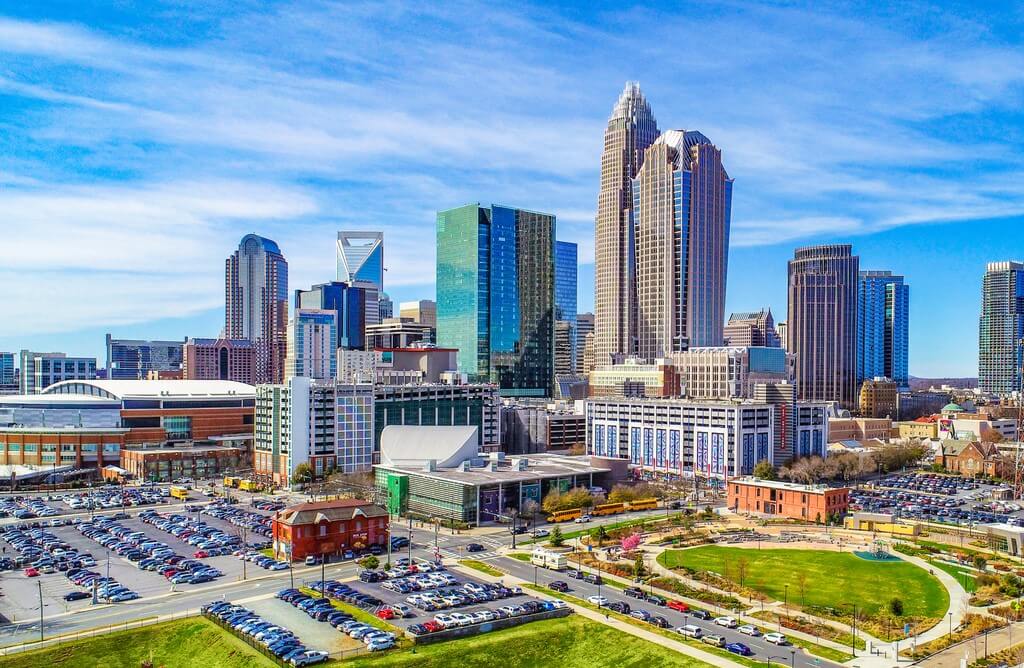 If you're a first-time house buyer in 2023, you know how complex the housing market is. Between the economic highs and lows, varying interest rates, and the supply of available homes, finding the perfect home can be a headache. In this blog, we'll take a deep dive into what you can expect when moving to Uptown Charlotte, things to do in Uptown Charlotte, the North Carolina housing market, and how to find your perfect home.
Where Is Uptown Charlotte, NC?
Charlotte, North Carolina, also known as "Queen City," is the largest city in North Carolina. Uptown Charlotte is a popular Charlotte neighborhood and is located in the central business district. Although it is referred to as "uptown" instead of "downtown", this area is reminiscent of a typical downtown area that you would see in other cities. It's named Uptown because of the neighborhood's unique geography. While many cities have a downtown area situated at a lower elevation, Charlotte's central district is located on higher ground giving it its distinct name.
Uptown is surrounded by Interstate 277 and Interstate 77, making it easily accessible from any part of Charlotte. This area is divided into four different wards, each full of businesses, restaurants, parks, nightlife, and more.
Activities To Do in Uptown Charlotte
With its central location, there is so much to see and do in Uptown Charlotte. Here are some recommendations we think you may enjoy:
Discover art and science at a museum: Uptown is home to plenty of historical and interactive museums including the NASCAR Hall of Fame where you can learn about the sport's history, the Bechtler Museum of Modern Art where you can enjoy works by renowned artists, and Discovery Place Science, a science museum with hands-on exhibits, IMAX movies, and educational programs focused on science, technology, and nature.
Cheer on your favorite team: If you're a sports fanatic, you'll enjoy quick access to Charlotte Hornets and Carolina Panthers games, with both stadiums located in Uptown.
Enjoy the outdoors: Uptown is full of beautiful parks and trails perfect for family fun, relaxation, and more. Some of the most notable parks include The Green and the Charlotte Rail Trail.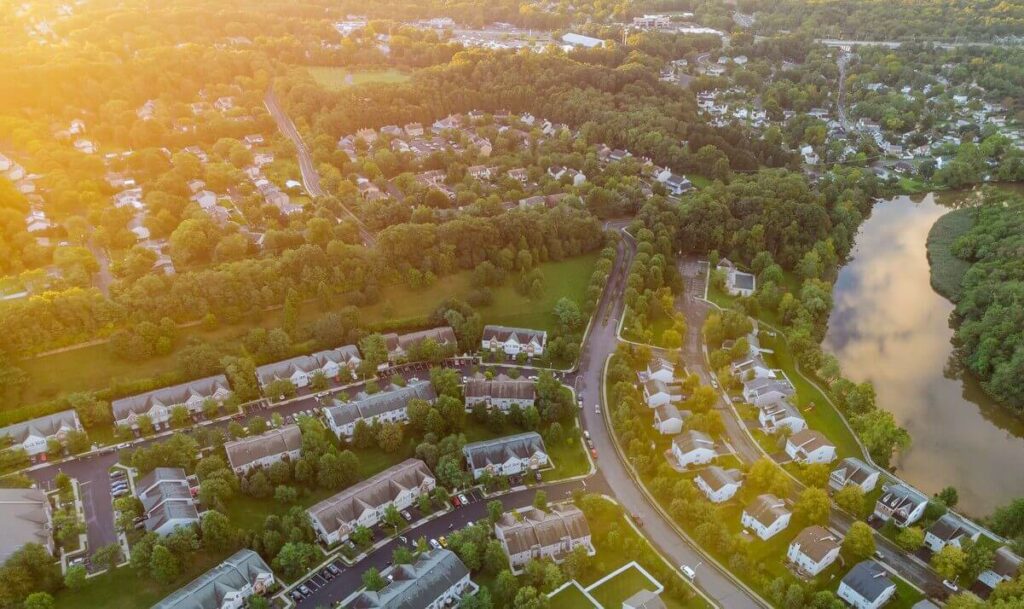 Uptown Charlotte Neighborhoods
As stated earlier, Uptown Charlotte is divided into four neighborhoods that are known as the "wards" of Uptown Charlotte, and each has its own unique character and amenities. While Uptown itself is the central business district, these surrounding neighborhoods provide a mix of residential and commercial spaces, creating a vibrant and diverse atmosphere. Here's a little about each area:
First Ward
Located to the northeast of Uptown, First Ward is a mixed-use neighborhood that has undergone significant redevelopment in recent years. It features a blend of residential, commercial, and retail spaces and is home to the Spectrum Center and the Levine Museum of the New South.
Second Ward
Situated to the southeast of Uptown, Second Ward is primarily a business district with corporate offices, government buildings, and hotels. It is also home to the NASCAR Hall of Fame and the Charlotte Convention Center.
Third Ward
To the west of Uptown, Third Ward is a residential neighborhood with a mix of historic homes, modern apartment complexes, and townhouses. It is known for its charming tree-lined streets and close proximity to attractions like Romare Bearden Park and BB&T Ballpark, home of the Charlotte Knights.
Fourth Ward
Located to the northwest of Uptown, Fourth Ward is a historic neighborhood with well-preserved Victorian homes. It offers a residential charm and is known for its parks, including Fourth Ward Park and the Historic Settlers' Cemetery.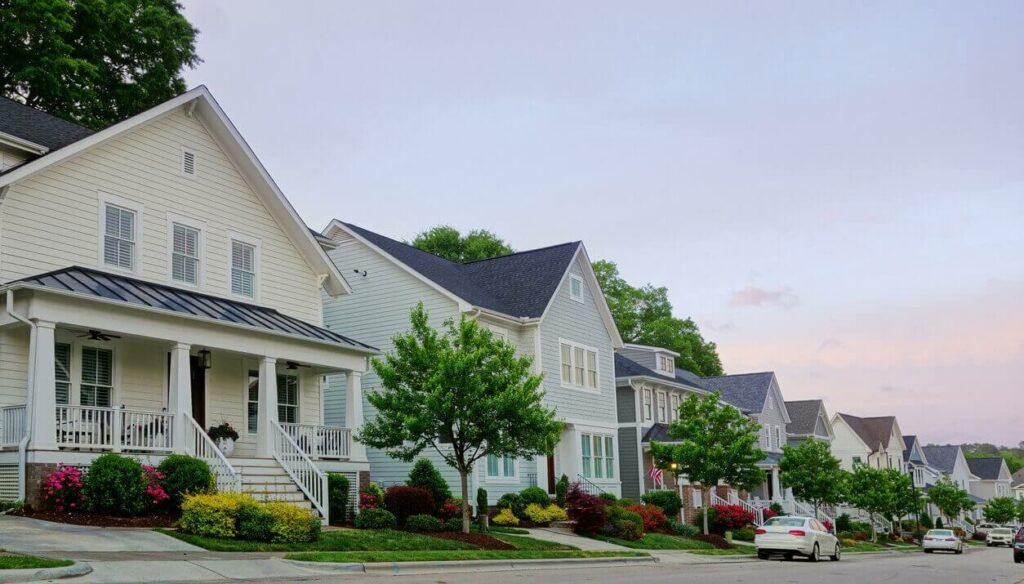 North Carolina Housing Market
According to Redfin, the North Carolina housing market is a little competitive right now. That doesn't mean it'll be impossible for you to find your dream home, it just might take a little longer than you anticipated. Here are some tips on how to find the perfect home in Uptown Charlotte, NC:
Determine your housing needs and priorities: Start by identifying factors such as the number of bedrooms and bathrooms, desired square footage, preferred neighborhood or location, budget, and any specific amenities or features that are important to you.
Set a budget: Determine your budget for buying a house in Charlotte
Research neighborhoods: Familiarize yourself with the different neighborhoods in Charlotte.
Find a reliable real estate agent: They can help you navigate the market, provide guidance, and show you properties that match your criteria.
Search online listings: Utilize websites and mobile apps like Zillow, Realtor.com, and local Multiple Listing Services (MLS) can provide comprehensive listings and allow you to filter properties based on your preferences.
Attend open houses and schedule private viewings: Take advantage of open houses and schedule private viewings to see properties of interest.
Evaluate and compare properties: As you view different properties, make note of their features, condition, and overall appeal. Compare them against your priorities and budget.
Taking these steps will get you closer to finding that perfect home in Uptown Charlotte and will help you before you start the home-buying process.
Tackle Your Big Move With ClearHome Self Storage
When you find your perfect home, count on the storage experts at ClearHome Self Storage to provide you with the self storage solutions you need to make your move a smooth one from start to finish. With six locations situated in and near North Carolina, we'll be just a short drive away from your new home. Brand-new, climate-controlled storage units have recently been constructed at some of these locations and are ready for you. Choose ClearHome Self Storage and enjoy affordable self storage units, top-of-the-line storage features, flexible month-to-month leases, and more! Rent or reserve your self storage unit online and let us help take the stress out of your move today.
More From ClearHome Self Storage, LLC