How Self Storage Can Enhance Your Vacation Experience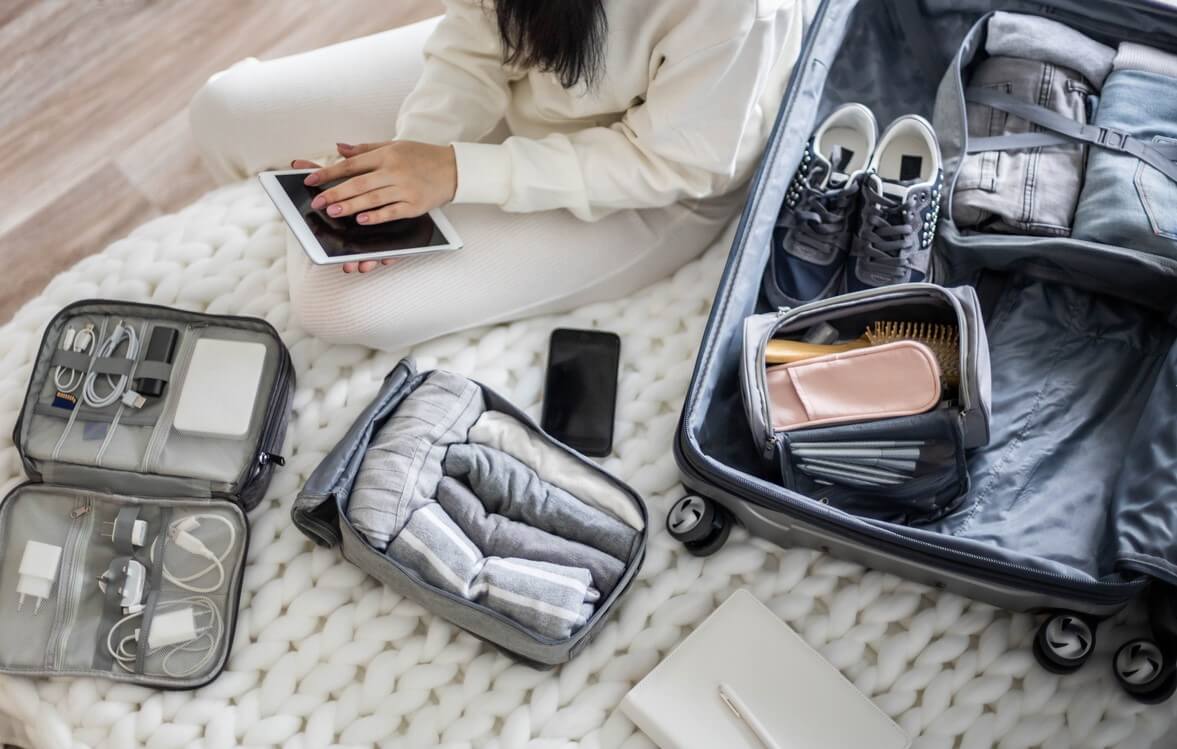 Have you been planning a vacation but don't know what to do with your stuff? Look no further! ClearHome Self Storage has the solution so you don't have to worry about your belongings during your break. You can keep your items secure when you leave home with personal self storage units. These units offer a variety of sizes to accommodate different needs, and feature state-of-the-art security systems to provide additional security for your belongings. Plus, you'll have access to it whenever you need, providing you with total peace of mind during your well-deserved vacation.
Let's explore some additional benefits personal storage units offer and see why they are the answer to all your storage needs!
Security and Peace of Mind for Your Belongings
If you're away, it's natural to worry about your belongings. With our secure storage features and amenities, ClearHome Self Storage lets you know your belongings are in good hands. Most of our self storage facilities have an advanced camera system, gated access, and climate-controlled units, so your things are well cared for. Enjoy your vacation worry-free and say goodbye to any worries about leaving your valuables unattended at home.
Freeing Up Space in Your Home or Hotel Room
You want to avoid returning to a cluttered living space from a relaxing vacation. ClearHome Self Storage helps you declutter your place and return to peace. You can store seasonal clothing, sports gear, and other things you don't need while on vacation. Your vacation experience will be even better if you return to a home that is neat and organized.
Flexibility and Convenience
One of the significant benefits of renting a storage unit at ClearHome Self Storage is our convenience. Need to access your stored items while on vacation? No problem! Self storage gives you easy access to your belongings whenever you need them. You can also choose short-term rentals that align with the length of your vacation at our self storage facilities. While exploring new places, you can temporarily store your stuff with us.
Cost-Effectiveness
Renting a bigger space to accommodate your belongings while you're away can be expensive. ClearHome Self Storage is an excellent alternative. You can save money by only paying for what you need with affordable rental rates and various unit sizes available. You don't have to move unnecessary stuff back and forth; you can store it until you return.
Rent a Storage Unit With ClearHome Self Storage Today
Make your vacation more enjoyable by using self storage. It is an excellent asset for stress-free getaways because it keeps your belongings pristine, frees up space, and provides convenience and peace of mind.
With top-notch facilities, excellent customer service, and flexible rental options, ClearHome Self Storage offers reliable and convenient self storage solutions. We have secure and affordable storage units just a few clicks away with easy online booking. So don't wait. Rent with ClearHome Self Storage today and enjoy your vacation!
More From ClearHome Self Storage, LLC