Can You Store Business Inventory in a Storage Unit?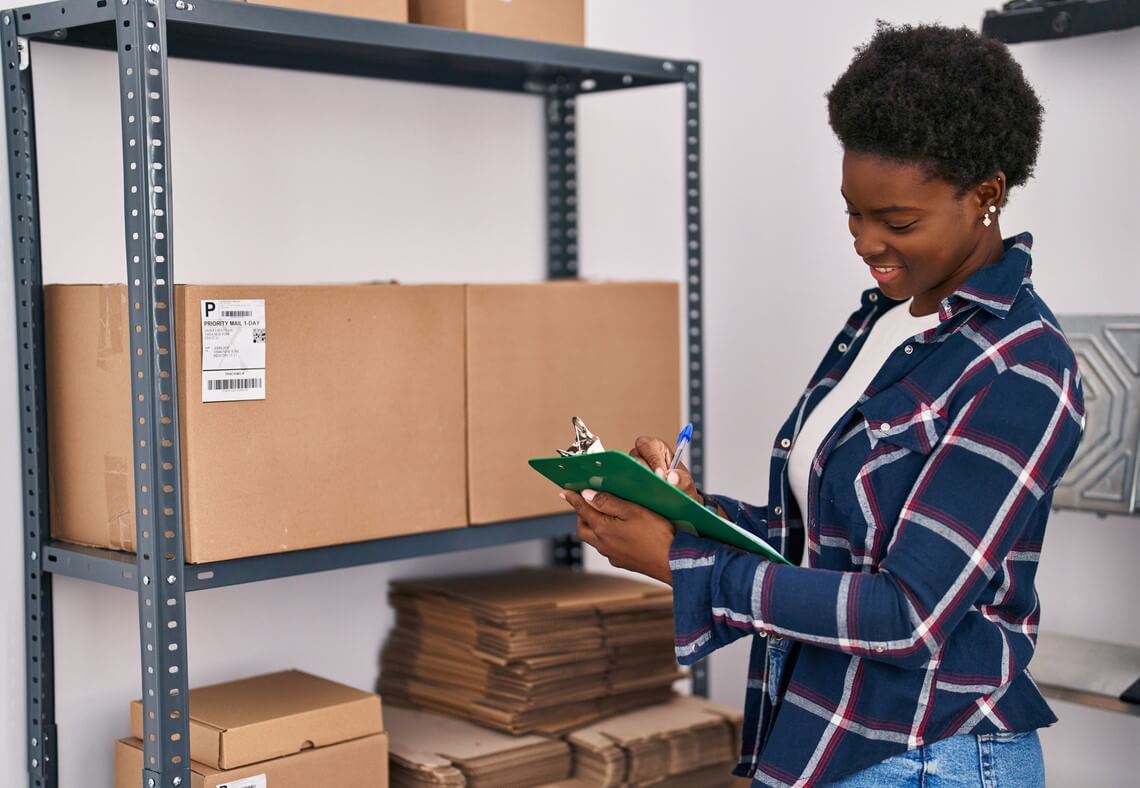 Effective inventory management is the backbone of any successful business, both for small startups and thriving companies. For entrepreneurs seeking to optimize their operations, finding convenient and cost-effective storage for business inventory can be difficult. Large warehouses require supervision and are often leased at a price point above what independent small businesses are looking for.
At ClearHome Self Storage, we understand the nuances that go into finding the right commercial storage solution for you. Today, we'll discuss how our self storage units can help you keep your business inventory organized and well-managed along with the many other benefits that you can expect when you rent from a ClearHome storage facility near you.
The Flexibility of Commercial Self Storage
Small businesses actually have a competitive edge over their larger counterparts when it comes to finding commercial storage space. While businesses that handle massive amounts of inventory are relegated to large warehouses for their inventory storage, entrepreneurs can leverage the benefits of ClearHome's flexible storage options.
Commercial self storage from CleaHome gives you access to units of many convenient sizes, allowing you to customize your space so you have exactly the room you need while staying within your budget. Our self storage size guide can help you figure out exactly how much room you'll have at your disposal before you move in. And with our month-to-month leases, you can increase or decrease your storage capacity to match your business needs.
Highly Accessible Self Storage for Small Businesses
Perhaps even more than larger companies, small businesses require a high level of accessibility in their storage spaces. Your time is valuable, so you want a system in place that allows you to access your items quickly and efficiently and find exactly what you need. Luckily, ClearHome can help.
Inventory management for small businesses is made easy when you rent a drive-up storage unit from ClearHome. Rather than hauling heavy products, packages, and pallets across a long parking lot, you can simply drop them off at your unit's door. Moving items in and out of your unit is practically effortless when you are only inches away from your roll-up door, saving you time and energy as you keep track of your inventory.
Climate-Controlled Storage for Your Business
As you search for the right commercial storage space for your business, it's important for you to consider the impact adverse storage conditions may have on your inventory. Even when renting short-term storage, certain materials are at risk of damage or deterioration if exposed to unsafe or fluctuating temperatures. That's where climate-controlled storage can give you a strategic advantage.
With a consistent temperature range, all your items will be kept in their ideal storage conditions to preserve their quality for far longer than is possible in a standard storage unit or warehouse. Climate-controlled storage units help you reduce liabilities by giving your items a stable and well-regulated storage environment. While everything you store can benefit from consistent storage temperatures, it is a must-have if you plan to store any of the following items:
Artwork
Musical instruments
Vinyl records
Electronics
Paper files and documents
Wooden furniture
Leather furniture or clothing
Perishable products
Get Commercial Storage on Your Terms
Rent a self storage unit from ClearHome for a more flexible commercial storage solution. With all the options and amenities you need, the right space for your business is only a few clicks away. Explore, reserve, and start your lease on your self storage unit entirely online today!
More From ClearHome Self Storage, LLC