7 Tips for Making Home Staging Affordable with Self Storage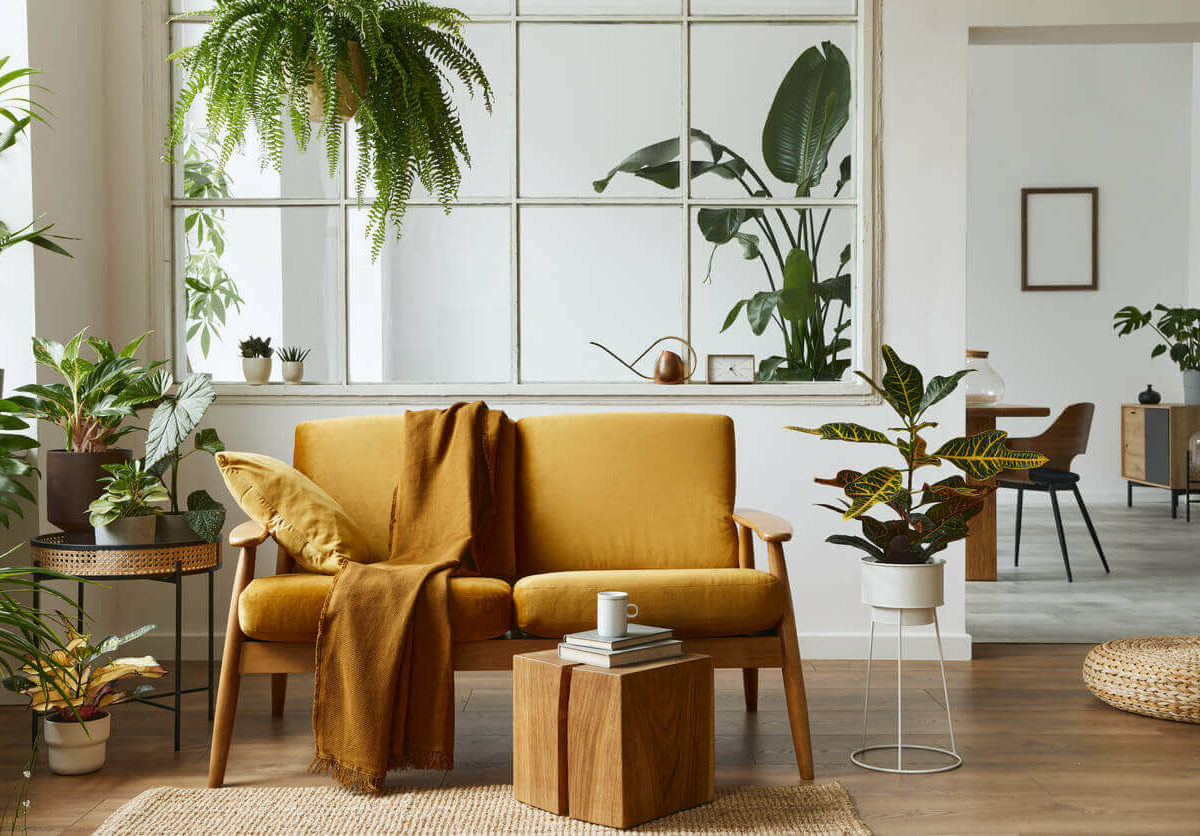 When it comes time for you to part ways with a beloved home, you may find yourself growing more and more stressed with the process. Emotions are so high it can quickly become an overwhelming and long process. If you find yourself in a position where it is the best decision to move to a bigger or smaller home, you want the process to be as seamless as possible. Don't sweat the small details like home staging.
Home staging is a more expensive process than you might expect but is usually necessary to help prospective homeowners get a vision of how to fill the space. However, staging your home doesn't have to break the bank. ClearHome Self Storage can help make the home staging process easier and more affordable. Continue reading for some home staging tips.
What is Home Staging?
As prospective buyers tour your home, they don't want to walk through empty rooms. Instead, they want to be able to visualize what life could be like in your house. Home staging is what makes that visualization possible. When staging a home, either current homeowners or professional home stagers will rearrange furniture, bring in new furniture, and decorate and clean the home to put the home in the best lighting for potential buyers. Essentially, it is dressing your house up in its finest clothes to entice buyers.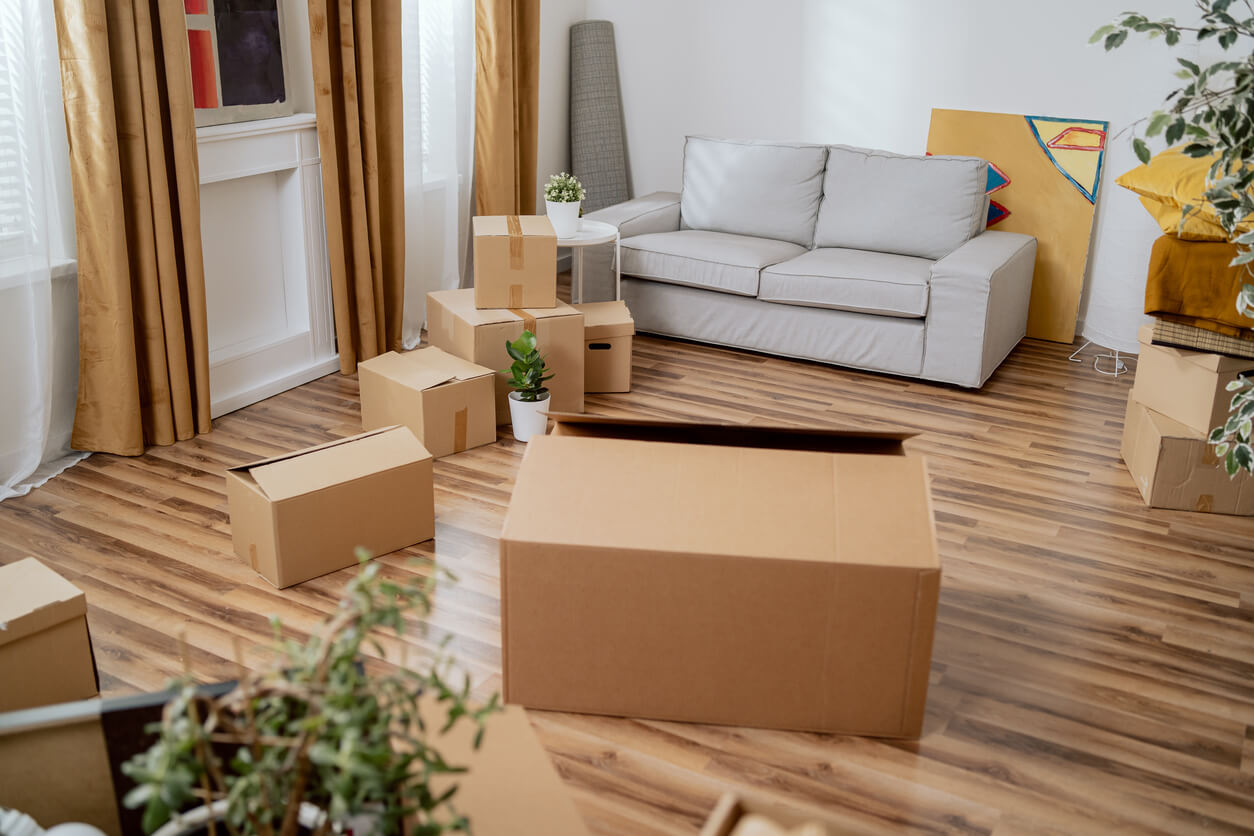 What is the Home Staging Cost?
While it might not sound like much, the cost of staging a home may surprise you. Zillow estimates that home staging costs anywhere from $2,900 to $5,250 for a full vacant house staging. Even getting a consultation from a home stager can run you for anything from $250 to over $500. If those numbers seem daunting to you, you can find some tips below to help lower the cost of staging your home.
Skip the Home Stager
The best way to stage a home without breaking the bank is to skip a home stager. While their input can be helpful to begin, you may not find their advice worth the cost. Most people will sell through a realtor anyway, and they will be able to tell you what needs to be changed about your home to make it more presentable to buyers. This cuts out a massive chunk of change as you usually have to pay them per month (on top of an initial fee) to keep your house looking just right.
Declutter and Organize
With spring upon us, spring cleaning can be a great way to prep your house for staging. It is important to remove any unnecessary items from your home to make your space feel bigger than it may be. Here is a list of possible things to remove from your home and place in a small storage unit for safekeeping until you move:
Unused/excess furniture
Toys and games
Out-of-season clothing in closets
Paper clutter (newspapers, magazines, recipes, paperwork, etc.)
You can also organize items on countertops, coffee tables, shelves, cupboards, cabinets, and closets by purchasing some decorative baskets or containers that can be used in your new space as well. Anything left over from these places can also be placed in storage.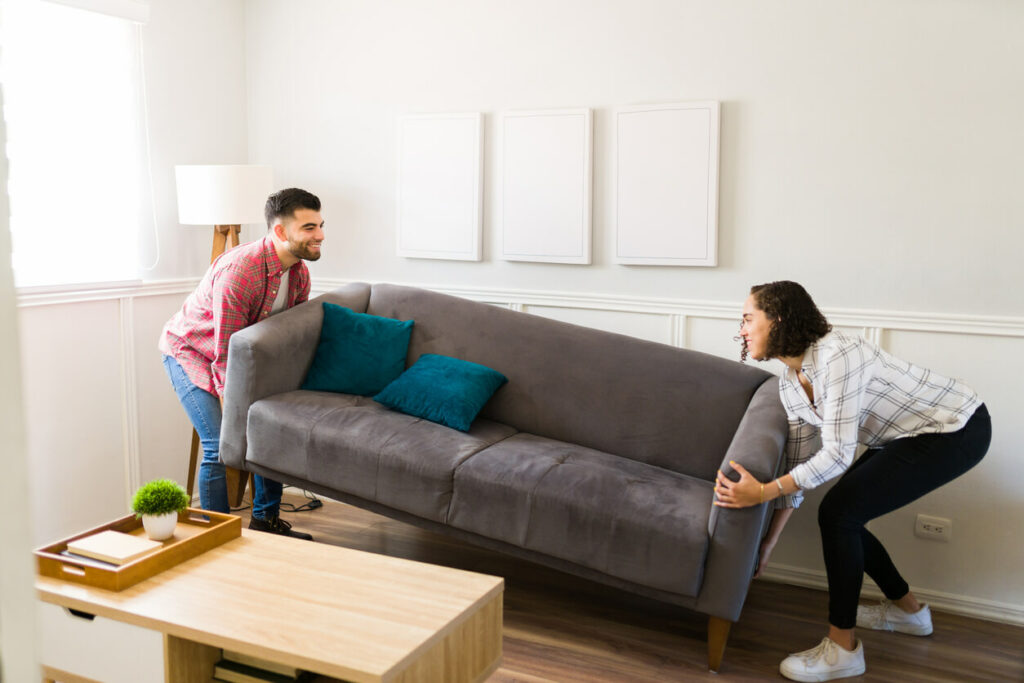 Rearrange Furniture
This step may include taking some furniture out of your house to avoid storing it in a place it shouldn't be (like a sofa in your garage) or leaving damaged or unsightly pieces in your home, so a storage unit is highly recommended. However, there may be ways to make your rooms feel bigger by simply moving some furniture around. It is known that having big pieces of furniture up against walls can help make a room feel more spacious than letting it sit in the middle of the room. Some simple modifications can make a world of difference.
Remove Personal Items
You want potential buyers to be able to envision their lives in your staged home, so you will want to remove personal items. Here are some items you should consider moving out:
Photographs
Personal collections
Memorabilia
Trophies or awards
Children's art
Cars, boats, trailers, etc. on the curb or in your driveway
Photographs can be replaced with paintings if you feel the walls are too blank after taking them down. You can also reuse the frames and print art off of the internet to cut down on costs. Removing these items also ensures that nothing personal or valuable gets damaged or stolen during open houses.
Deep Clean and Repaint
Your home should be the cleanest it can be when it comes time for home staging. If there are tasks that you've been putting off doing, this is the time to do them. Even things that you didn't think needed to be cleaned should at least be wiped down. Vacuum or sweep your carpeted rooms, mop any hard flooring, scrub baseboards and window sills, dust blinds, clean windows and mirrors, wipe down counters and cupboards, and clean your bathrooms. If you have a basement don't leave that out, either.
Your walls have also likely suffered some damage or sun staining over the years. If you notice any spots where the coloring seems a bit off or if there are noticeable marks, carefully paint over those spots to make sure your home is as pristine as possible.
Check Lights
You want your home to be bright and full of life when you stage it. This includes opening all blinds and/or drapes as well as turning on all lights. If there are some bulbs out, it's worth it to run to your local hardware store and grab some new ones. Important places to check are closets and lamps that may not get used often.
Set Fresh Scenes
Staging a home includes setting scenes for your guests to visualize their family doing. This means you may want to set a dining table for a family meal with a fresh bouquet in the center. Make sure all the beds are neatly made with clean sheets to make the bedrooms more crisp. If you have them, you can even throw a few extra pillows onto the bed to make it look inviting. Use clean white towels in the bathrooms to rejuvenate the space.
With the ongoing changes that your house goes through during the staging process, you want to be certain you are able to store and retrieve items as you need to. You also want to be sure you can keep your personal items somewhere so that items of both monetary and sentimental value don't get ruined or stolen. ClearHome Self Storage is there for you to affordably support your self storage needs during this emotional process.
More From ClearHome Self Storage, LLC